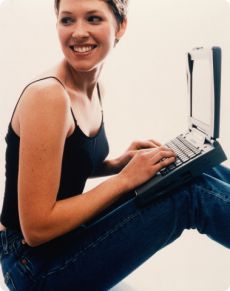 Consumer Information Disclosure





General Information



Name of Institution: University of Management and Technology
Address: 1901 Fort Myer Drive, Suite 700, Arlington, VA 22209-1609
Year Founded: 1998
First Accredited: 2002
Re-Accredited: 2014
Accreditation Renewal: January 2018
CEO/President: Yanping Chen, PhD
CAO/Academic Dean: J. Davidson Frame, PhD

Accreditation(s) and Agency Contact Information:
Distance Education Accrediting Commission (DEAC): www.deac.org

State Approval and Contact Information:
The State Council of Higher Education of Virginia (SCHEV): www.schev.edu

State Licensure:
National Council State Authorization Reciprocity Agreements (NC-SARA): www.nc-sara.org
UMT is an institution member of NC-SARA: www.nc-sara.org/states/va
Information on NC-SARA states: www.nc-sara.org/sara-states-institutions
UMT only enrolls students who:
Reside in a state that is a NC-SARA state, or
Reside outside the United States, or
Reside in a state that exempts online universities from state authorization requirements.

Student Complaints:
Virginia residents and residents of those states that participate in National Council for State Authorization Reciprocity Agreements may file a formal complaint with the State Council of Higher Education for Virginia (SCHEV) here.
Students who reside in states that don't participate in NC-SARA may choose to file a complaint with the appropriate authority in their state of residence. State Higher Education Executive Officers Association provides additional information regarding the complaint process and contacts here.
Students may choose to file a complaint with UMT's accrediting body Distance Education Accrediting Commission (DEAC), 1101 17th Street NW, Suite 808, Washington, DC 20036, Tel: (202) 234-5100.

Specialized and Professional Accreditation for Degree programs in Project Management:
Global Accreditation Center for the Project Management Institute: PMI GAC

Government Authorized Foreign Student Programs:
F-1 international student program by Citizenship and Immigration Services of U.S. Department of Homeland Security, and J-1 exchange visitor program by U.S. Department and States.

Participation in Funding Programs:

Federal Student Aid Program (Title IV Program)
Montgomery G.I. Bill
Military Tuition Assistance
MyCAA
NevadaWorks
UMT scholarship programs:
UMT Military Scholarship
UMT Book Loan Program
PMI scholarship programs:
PMI Education Foundation-UMT Scholarship
Selected UMT-PMI Chapters Scholarship
Affiliations:
Institution member of Council for Higher Education Accreditation (CHEA): www.chea.org
Participating in Air University Associate-to-Bachelor Completion Program: www.my.af.mil/faf/FAF/fafhome.jsp
Global Registered Education Provider (R.E.P.) of Project Management Institute (PMI): www.pmi.org

Strategic partner of:

Student Consumer Information: Notice of Availability of Institutional and Financial Aid Information



Mission and Description



Institution Mission Statement:
Please see the UMT Mission Statement page.

Areas of Special Focus:
Comprehensive undergraduate and graduate degree programs in:

Business Administration
Computer Science
Criminal Justice
Engineering Management
General Studies
Health Administration
Homeland Security
Information Technology
Management (project management, acquisition management, etc.)
Public Administration

Description of Institution:
University of Management and Technology, UMT, a private university offering undergraduate, graduate, and doctoral academic degree programs as well as professional development training courses.

Student Demographic Profile:
Working adults in management and technology careers in private industry, nonprofit and government agencies, and the military.

Programs/Degrees/Courses:
Please see the UMT Academic Programs pages.



Program Tuition/Cost:



Academic Programs/Courses:

Undergraduate: $390 per credit hour
Graduate: $390 per credit hour
DBA: $390 per credit hour
UMT Military Scholarship which applies to active duty military personnel, spouses of active duty personnel, as well as honorably discharged veterans, current and past reservists, national guard, and coast guard. Note: There is no military scholarship applicable to the DBA program.
Professional Development and Training Programs/Courses:
$495 for 15 PDU courses
$990 for 30 PDU courses.

Success Indicators

Graduation Rate for All Degree Programs (2016)


Name of Degree Program
Date of Sample
Graduation Rate*
ABA

7/1/2010-6/30/2011
88.9%
ASCJ
7/1/2010-6/30/2011
94.4%
ASCS
7/1/2010-6/30/2011
N/A
ASEM
7/1/2010-6/30/2011
N/A
ASGS
7/1/2010-6/30/2011
93.8%
ASHS
7/1/2010-6/30/2011
83.3

%

ASIT
7/1/2010-6/30/2011
90.0%
BBA
7/1/2007-6/30/2008
85.7%
BHA
7/1/2007-6/30/2008
N/A
BSCJ
7/1/2007-6/30/2008
62.5%
BSCS
7/1/2007-6/30/2008
73.8%
BSEM
7/1/2007-6/30/2008
N/A
BSGS
7/1/2007-6/30/2008
64.7%
BSHS
7/1/2007-6/30/2008
N/A
BSIT
7/1/2007-6/30/2008
58.7%
MBA
7/1/2007-6/30/2008
85.1%
MHA
7/1/2007-6/30/2008
N/A
MPA
7/1/2010-6/30/2011
N/A
MSCJ
7/1/2010-6/30/2011
68.8%
MSCS
7/1/2010-6/30/2011
N/A
MSEM
7/1/2010-6/30/2011
N/A
MSHS
7/1/2007-6/30/2008
N/A
MSIT
7/1/2010-6/30/2011
57.9%
MSM
7/1/2010-6/30/2011
63.8%
DBA
7/1/2004-6/30/2005
N/A

* Following the method provided by the Distance Education Accrediting Commission (DEAC), graduation rates are calculated based on tracking groups of students who enrolled during the same period of time and within 150% of normal program completion time designated by the University. 150% of UMT's normal program completion time for an associate degree is 4.5 years, a bachelor's degree is 7.5 years, a master's degree is 4.5 years (with exception of the MBA, MHA and MSHS degrees being 7.5 years), and a DBA degree is 10.5 years. Programs with their Graduation Rate shown as N/A do not have enough enrollments (10 or more) during the listed reporting period to report meaningful percentages.

FY2014 3-Year official cohort default rate: 7.6%. For more information on UMT's default rate and loan repayment data, see the NSLDS data here by entering UMT's OPE-ID (041103).

Percentage of Students Surveyed (2016) Who Responded that they:

Achieved their learning goals? 96.7%
Would recommend the institution to a friend? 98.6%
Overall satisfaction: 99.0%
PMI GAC Accredited Degree Programs: Student Achievement Data